FACIAL CARE
Tergum´s serums are the perfect complement for traditional skin care. Their unsurpassed antioxidant capacity and regenerative power enhance and maximize both day and night creams.
Maximum N: dry and normal skin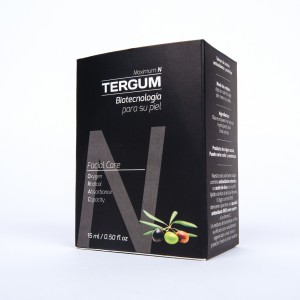 It has a lipid profile very similar to that of human skin Specially indicated for dry and normal skins. To be used at home in the skin care routine and also after mesotherapy, microneedling or laser treatments.
Applied on face and neck, it is very effective to repair the skin after a long journey. Its unique antioxidant content and regenerative power make it the best investment to slow the aging process.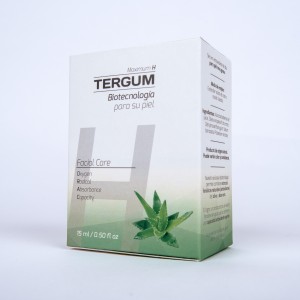 Maximum H: mixed and oily skin
Is used at home in the skin care routine and also during mesotherapy, microneedling or laser treatments. Specially indicated for oily and mixed skins.
Applied to the clear skin, its unique antioxidant content makes it the best protection against dayly oxidation.
HAIR & SCALP CARE
   A healthy hair involves a balanced scalp. And  Tergum´s expertise when it comes to care about  skin means an advantage.
Hair loss is in most cases related to a missfunction of the sebaceous gland: the sebum that was meant to protect both scalp and hair can drown the hair follicle if produced in excess.
Tergum has patented a Cucurbitaceae extract that calms the sebaceous gland and so helps to control hair loss.It is marketed under the name Sana Capilar.
Sana Capilar shampoo and serum.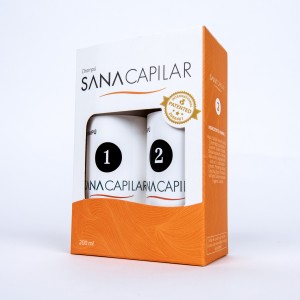 A treatment based on 2 shampoos:
Sana Capilar 1: cleans thoroughly the scalp, releasing the hair follicle.
Sana Capilar 2: the patented Cucurbitaceae extract calms the scalp to prevent sebum overflow.
There is also a serum based on the patented extract that can be applied with ozone vaporizer. This enables beauty professionals a treatment (4 to 8 sessions) that will balance those scalps that are so damaged that cannot be easily balanced with the shampoo alone.
Tergum Equilibrio shampoo
 For those who do not suffer hair loss but want to have a shampoo that makes the most of their hair, Tergum has designed this shampoo.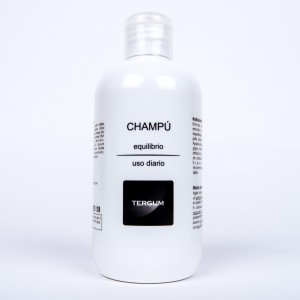 Again, the secret is balance.
Tergum has included several active ingredients that help achieve the best balance. And the hair lets you see the difference.